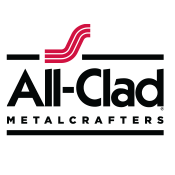 All-Clad Metalcrafters
The same enthusiasm and creativity cooks put into every dish, All-Clad puts into every piece of cookware they make. All-Clad never compromises on quality or settles for good enough performance. To All-Clad, cooking to perfection is more than just a saying, it's their...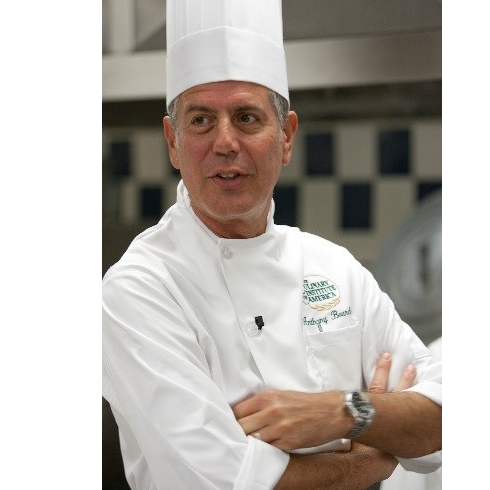 Anthony Bourdain '78
Anthony Bourdain Global Cuisines & Cultures Legacy Scholarship at the CIA Anthony Bourdain '78, the renowned chef, author, and television host and producer, opened the world of food and global experiences to millions through his brilliant storytelling. Through the...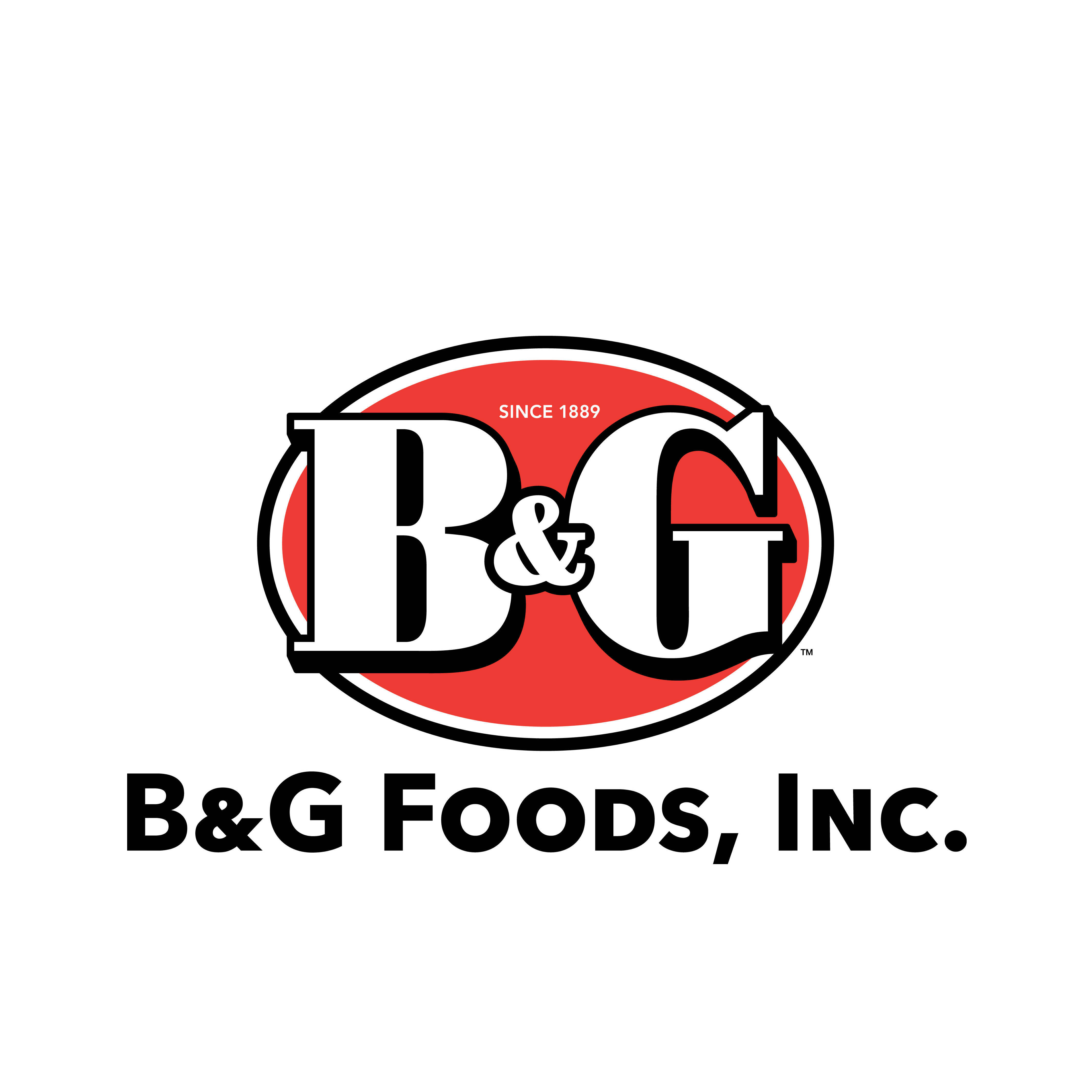 B&G Foods, Inc.
From humble beginnings, we've grown into a multibillion-dollar company with more than 50 brands and one purpose: Delicious food from our family to yours. Everything we do is about making sure you get great tasting, high-quality foods that you can feel good about...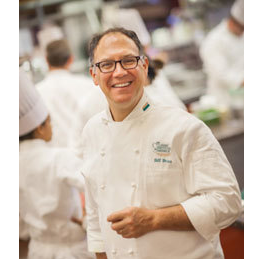 Bill Briwa
Bill Briwa, a teacher, colleague, mentor, confidant, and friend to many, passed away on Saturday, July 28, 2018 following an illness. Chef Briwa brought life to the kitchens of Greystone throughout his 22 years with the CIA. He had an impact on us all; students...
Bread Alone Bakery
Organic breads & fine baked goods since 1983 Founded in the Catskill Mountains in 1983 by Dan Leader '76, Bread Alone is known for their highly acclaimed "from scratch", artisan breads laminated doughs, muffins, tarts, cookies, and wedding cakes during summer season....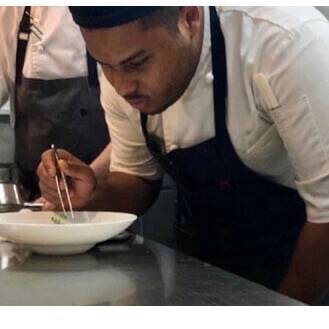 Cameron Thompson Memorial Scholarship
THE CAMERON THOMPSON LEGACY SCHOLARSHIP The Cameron Thompson Scholarship is being established in memory of a young African American cook from Los Angeles who was working at The Restaurant at Meadowood when he died unexpectedly in September 2019. Cameron was a...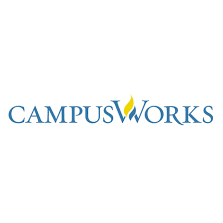 Campus Works
Founded in 1999, CampusWorks transforms higher education institutions by providing an independent perspective and creative solutions to improve operations, reduce costs, and position students for success. We work with community colleges, technical colleges, four-year... Catherine T. Brandel Memorial Education Fund
Catherine Brandel, 56, Muse And Chef of California Cuisine Catherine Brandel, one of the quiet forces behind the culinary tide called California cuisine, died on Tuesday night at her home in Berkeley, Calif. She was 56. She had waged a long battle with a rare muscle...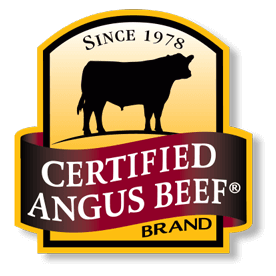 Certified Angus Beef ® brand
What is the Certified Angus Beef ® brand? The Certified Angus Beef ® brand is a label recognizing exceptional Angus beef that is tasty, tender and juicy. Other labels may say Angus, but that's where the similarities end. We work with family farmers and ranchers to...

Chaine des Rotisseurs
The Confrérie de la Chaîne des Rôtisseurs is the world's oldest, largest and most prestigious food and wine society with approximately 25,000 members worldwide in 80 countries. There are about 130 chapters and 6,000 members throughout the United States. Important...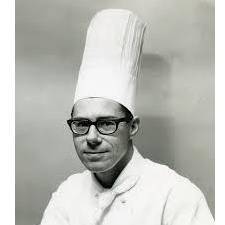 Chef Arno Schmidt
Born in Salzburg, Austria in 1931 (only 6 months older than our famous Hotel) Arno Schmidt was raised with a love for history and for culinary culture. As a young man, he served his culinary apprenticeship at the Park Hotel Bellevue in Bad Gastein, Austria where he...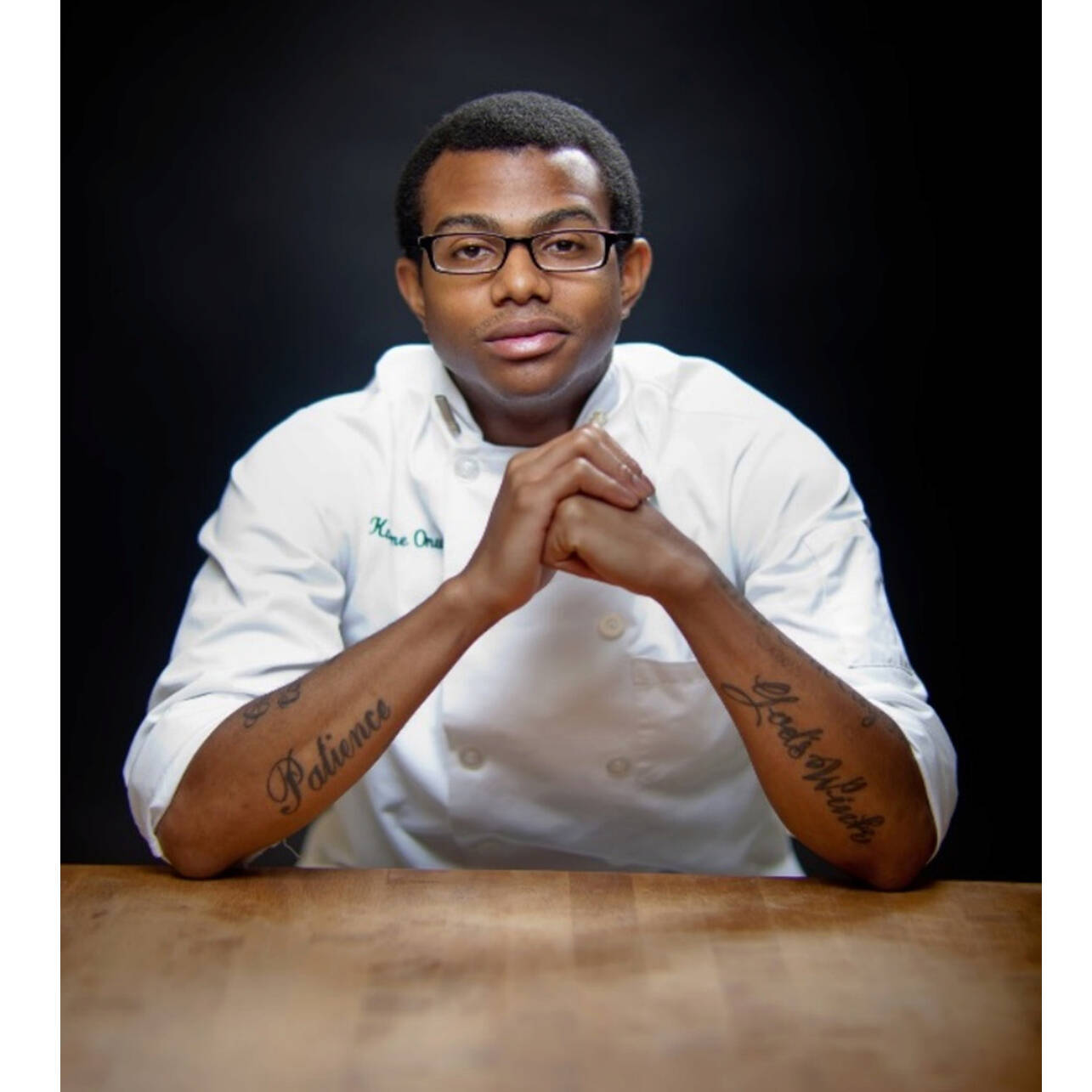 Chef Kwame Onwuachi
Chef Kwame Onwuachi '13 Staying Connected to the CIA: An important part of your culinary journey A 2013 graduate of The Culinary Institute of America, Kwame Onwuachi is already focused on how he can give back to the college that was the source of many personal and...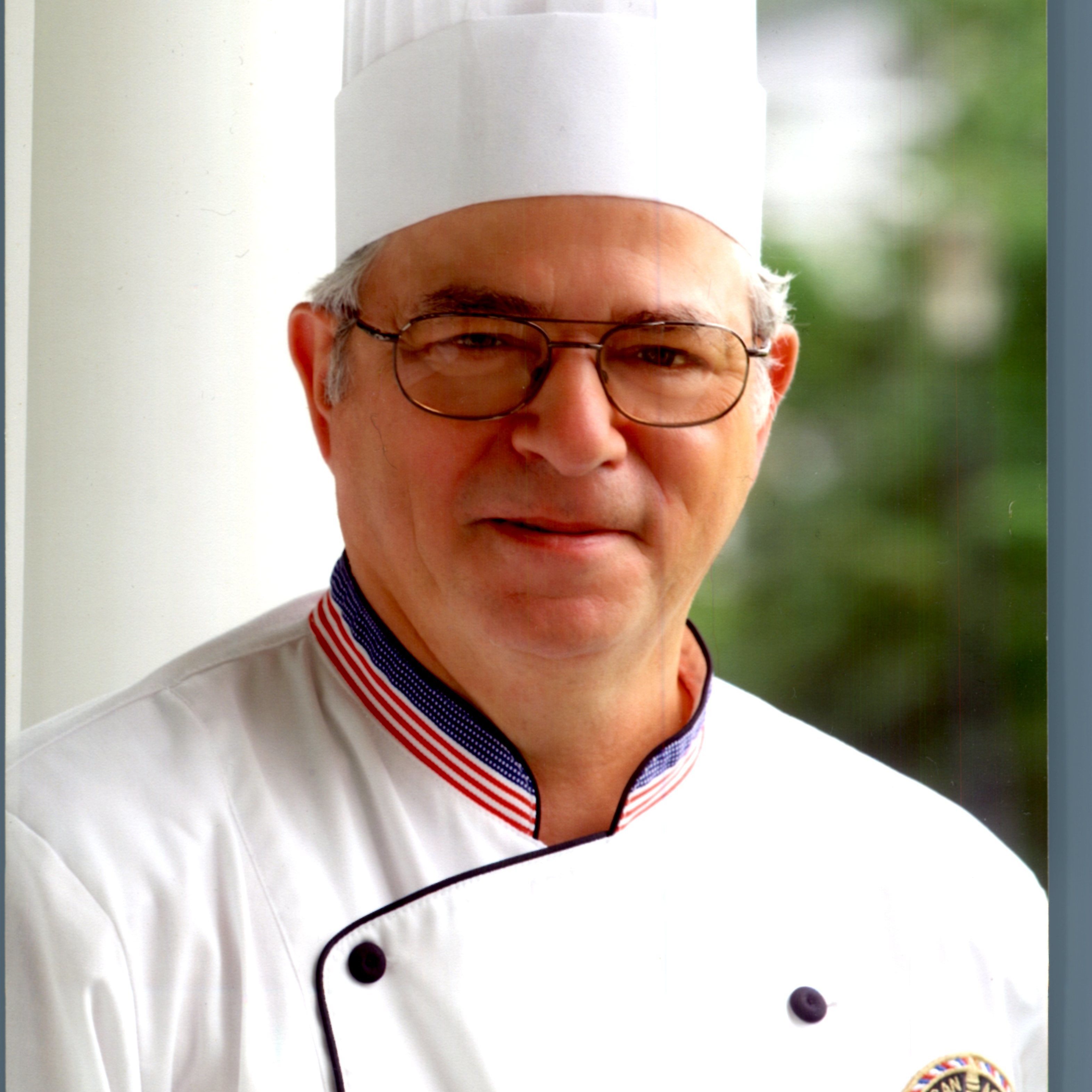 Chef Noble Masi, C.E.P.C., C.M.B.
Noble Masi was a professor in baking and pastry arts at The Culinary Institute of America. Chef Masi was one of the college's senior professors, joining the faculty in 1965 when the campus was in New Haven, CT. During his tenure, he served as Chairman of the Baking...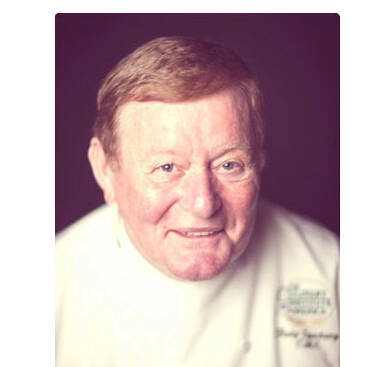 Chef Rudy Speckamp
Chef Speckamp was a valued member of the CIA family for more than 11 years, though his beginning with the CIA goes back 15 years to 2002, when he joined the Institute as a visiting instructor and culinary consultant. As a visiting instructor, he taught culinary arts...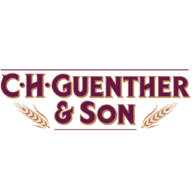 C. H. Guenther
To understand us today, you need to recognize our past. Step back in time with us over 160+ years… The place, Fredericksburg, a small Central Texas town settled by German immigrants in search of a new world, a new way. The time is dusk and families are sitting down...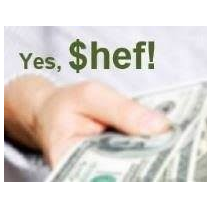 CIA Financial Relief Scholarship
In a time of tremendous need, the CIA, in collaboration with numerous scholarship donors, is issuing financial assistance from the scholarships listed below. Many of the donors of these scholarships adjusted their scholarship restrictions, allowing us to streamline...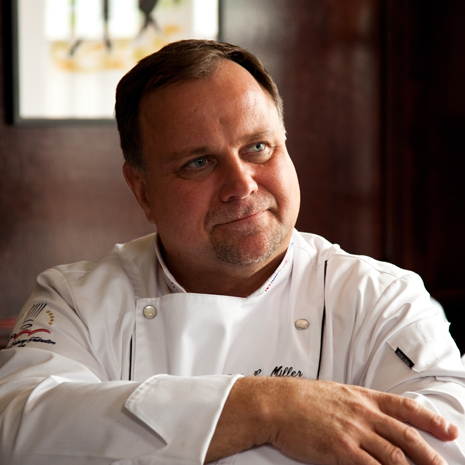 Dale Miller
Meet Master Chef Dale Miller Chef Dale Miller, CMC, WGMC, AAC, is known for his unique concepts, solutions, and ideations as well as his thorough understanding of American and international cuisine and food dynamics. Cornerstone to his education and experience is an...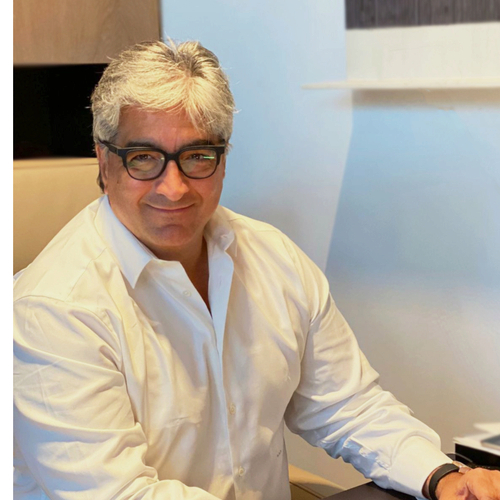 Diazgranados Family Foundation
Diazgranados Family Foundation Scholarship Since leaving his native Venezuela more than a decade ago, Danilo Diazgranados has been an independent investor, with a focus on the food, beverage, and hospitality sectors, among others. His current portfolio includes...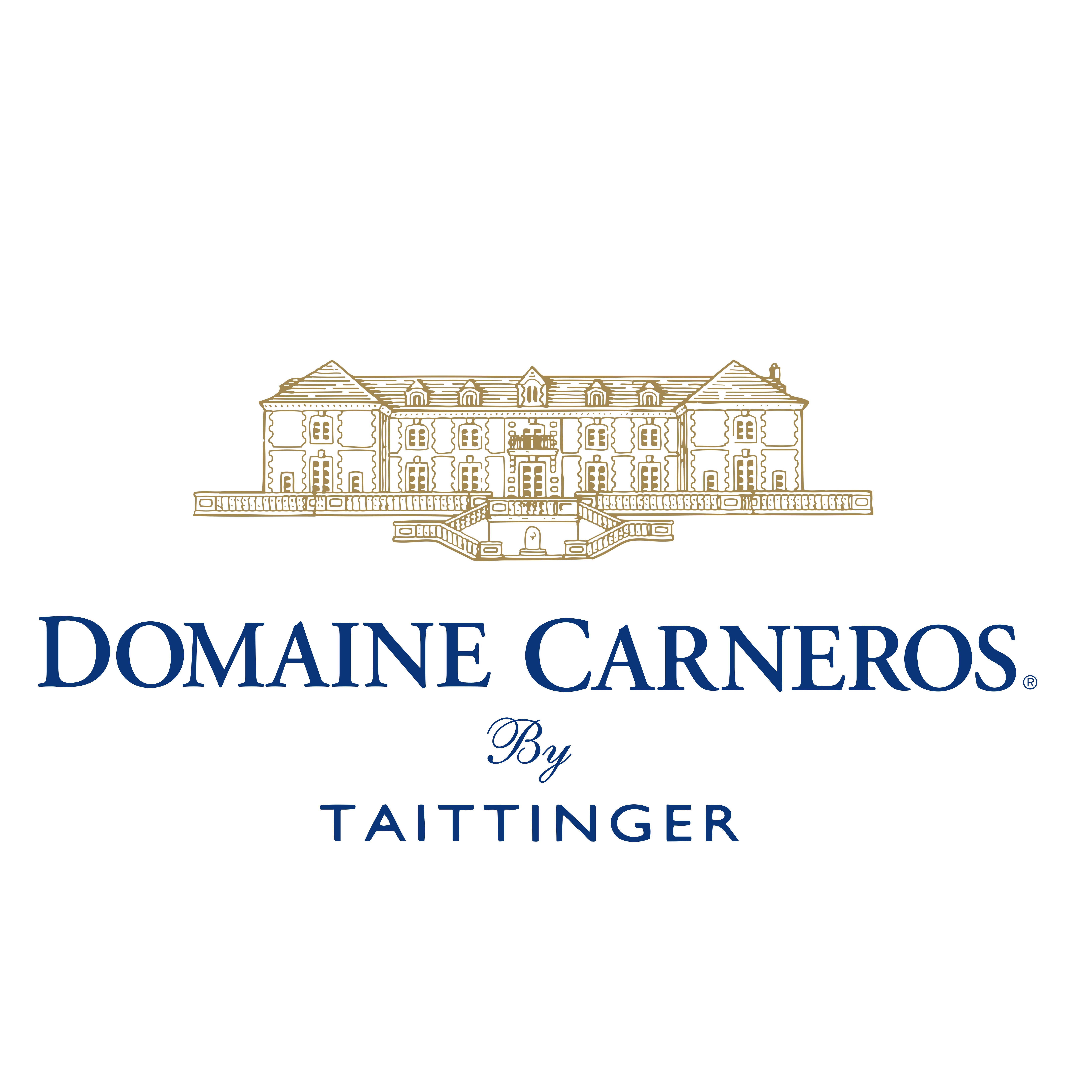 Domaine Carneros
Domaine Carneros is a singular Napa Valley winery best known as a small grower-producer of méthode traditionelle sparkling wine and Pinot Noir, with its estate vineyards and a breathtakingly beautiful château. The Domaine Carneros château is a stunning regional...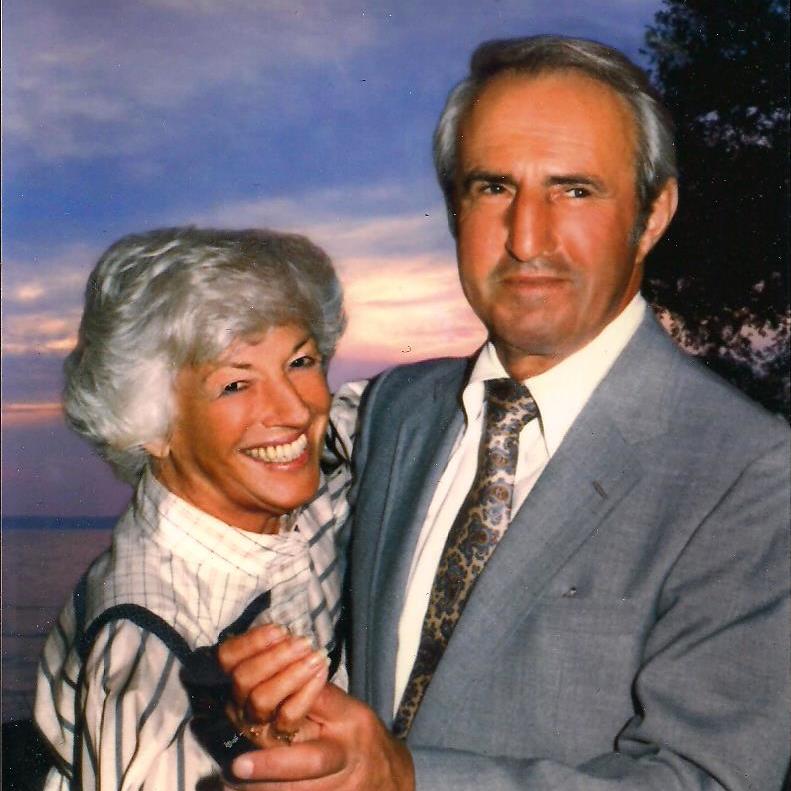 Dorothy & Marshall M. Reisman Foundation
Throughout their lives, the Reismans were passionate supporters of community organizations. Marshall Reisman was president, board member, and chairman of the Jewish Community Center and Temple Adeth Yeshurun, and was also on the board of trustees of the Crouse Irving...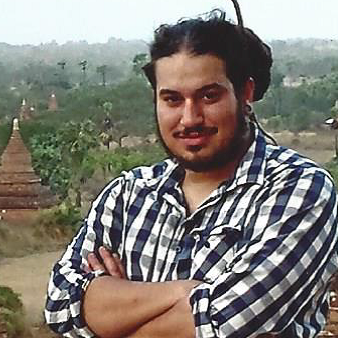 Drake Dias Memorial Travel Grant
Drake Dias Memorial Travel Grant "It's not the length of life, but the depth of life" To know Drake was to love Drake…… The world loved him….. but then he loved the world, all of it! The outpouring of love, support, and generosity from all corners of the globe...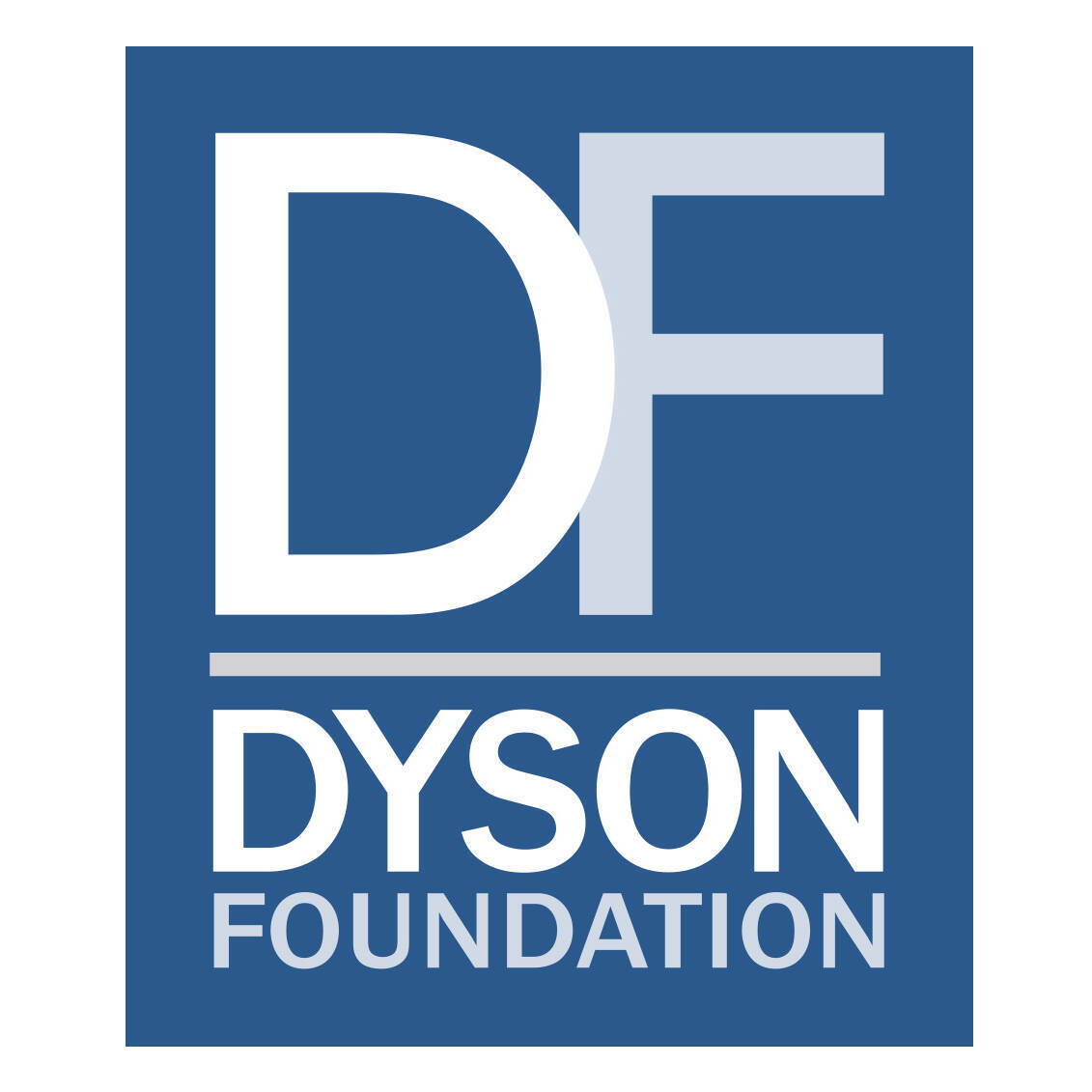 Dyson Foundation
Charles H. (1909-1997) and Margaret M. Dyson (1914 -1990) started the Dyson Foundation to serve as a vehicle for family giving. In its earliest years, the Foundation gave modestly to a wide variety of organizations and causes, with an emphasis on college scholarships...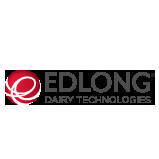 Edlong Dairy Technologies
About Edlong Dairy Technologies A passion for dairy flavors. A taste for excellence. Edlong Dairy Technologies may be best known as the go-to source for custom, high quality and great-tasting dairy flavors and ingredients, but Edlong is much more. Since 1914, Edlong...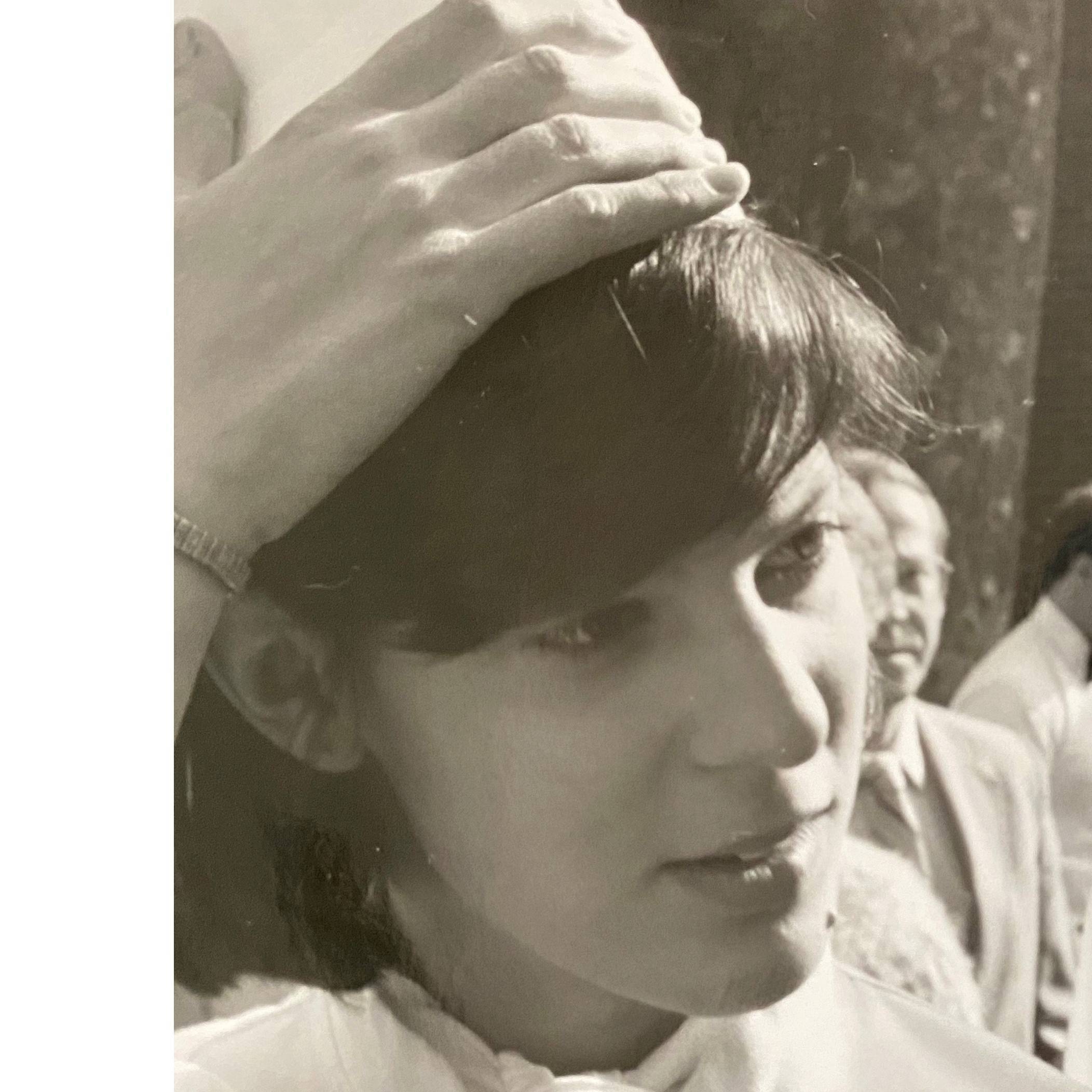 Elizabeth Ziegler
I feel like I am a very lucky person and I plan to share my good fortune with others. My name is Liz Ziegler. I am originally from Weston, Massachusetts and am a 1985 graduate of The Culinary Institute of America in Hyde Park, NY. While attending the CIA, I had the...
Enrico Monti Endowed Scholarship
ABOUT MONTI The Maremma Secret Society was created by "Monti" many years ago. Members are a sociable group dedicated to the pursuit of friendship and to savoring the tastes of fine Italian food and wine. Members meet, as their spirit moves them, to celebrate health,... Ernie and Willa Royal
Ernie and Willa Royal Memorial Scholarship for Minority Students Pioneering restaurateurs Ernie and Willa Royal met as teenagers while working as a dishwasher and waitress in a Beacon Hill restaurant in 1935. They married in three years later, and joined forces in... Faye Jeannie Borgedahl
The Faye "Jeannie" Borgedahl Memorial Scholarship in Baking & Pastry Arts Lemon loaf, red velvet Bundt cake, chocolate lava cake, pumpkin pie, banana nut bread…these were just a few of the favorite things that Faye "Jeannie" Borgedahl baked regularly for family,...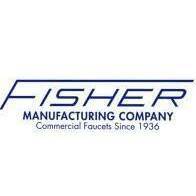 Fisher Manufacturing Company
Since 1936, Fisher Manufacturing Company has created high quality, heavy-duty, plumbing products and hardware specialties for the foodservice industry. From Pre-Rinse Units and Pot and Kettle Fillers, to Spray Valves and Reel Rinse Systems, Fisher offers a full line...
Food Dreams
Food Dreams Scholarship Through Food Dreams, select students will be mentored by the Jean-Georges team, have the chance to extern at one of Chef Vongerichten's properties, and receive needed scholarships. "By investing in culinary students and the community around...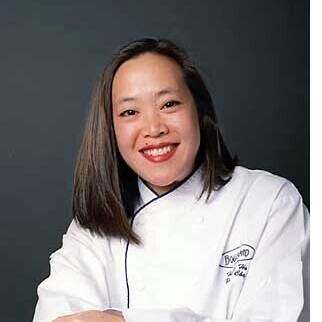 Heather Ho '93 Memorial Endowed Scholarship
"Chef was 'nothing shortof extraordinary" Chef Heather Ho was working as executive pastry chef at the renowned Windows on the World restaurant on the 107th floor of the World Trade Center's north tower when it was struck by American Airlines Flight 11. Chef Ho, 32,...